Testimonials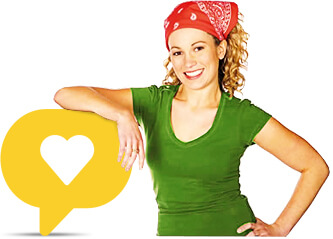 Over 90% of customers would recommend us!
Handy Mobile Storage as a home storage solution was just perfect. Everything they offered me, including the price, was just ideal.
I've just used Storage Mobile for storage and due to my top experience, I'll certainly be using their storage facility again.
Needed secure and safe storage. Did my research and it was Handy Mobile Storage that came up trumps in that respect.
Their storage facilities are top-notch! Have no complaints about the service offered by Handy Mobile Storage.
I was very happy with the price I paid for safe storage with Storage Mobile, and the quality of units was very good.
Very pleased with the mobile self storage I hired from Storage Mobile, exactly what I needed and at a very good price.
Storage Mobile were very helpful in organising my storage units, gave lots of good advice and helped me save money.
Used their mobile storage service. I must admit it was a convenient, hassle-free and cost-effective service.
The easiest way to store your items. Got a discount as a loyal customer. Highly recommended!
Reliable, affordable and friendly service!
I was sceptical and a bit anxious about the prospect of leaving my belongings with an unknown company. But I really didn't have much of a choice. So, I did some research and the name that kept cropping up time and time again was that of Storage Mobile. I gave them a call and subsequently went to check out their storage facility. They ticked all the right boxes for me. I still have some items stored with them to this day.
The storage rooms at their facility were impeccable. Handy Mobile Storage take care of their spaces. That's why I knew they'd take care of my belongings.
I booked mobile storage with Storage Mobile. The service was cheap and I was confident my possessions would be safe and secure, which they were.
Leaving my items in storage is something that stressed me out. I felt at ease leaving my possessions with Mobile Storage though.
I was moving home, just had too much to take with me, and I hadn't sorted out what I wanted to keep and dispose of yet. Everyone just kept telling me to do just that; use the opportunity to have a massive clear out. But with the stresses of moving home, that was something I just couldn't think of at the time. So, I decided to put everything into storage. Using Mobile Storage proved to be a godsend.
I needed a place to store my items but was only going to hire a unit if it was safe and secure storage. Mobile Storage put my mind at rest, everything worked out, and I got the unit I was after.
Mobile Storage provided me with the perfect solution for my storage needs. Their storage facilities were top-notch, and when I saw them, I didn't think twice about hiring out a unit.
I wanted a cheap and hassle-free self storage solution. That's exactly what I got from Storage Mobile. It was just the perfect service.
I don't think that I've never had an easier booking with a company over the phone. Storage Mobile sorted everything out from the moment I called them and I now have large, safe storage for my furniture. It's almost silly to think that I stressed about this for so long, for the problem was solved within such a short time.
The storage facilities that I rented from Storage Mobile are nice and spacious, plus they keep my things dry as a bone. It's everything that I could've asked for and their customer help team were very helpful with the order over the phone. Highly recommend for anyone else with too much junk to handle.
I've never needed a storage facility until fairly recently, and to be honest I had no idea how or where to hire one. I also didn't know how much it would all cost, and felt that it was going to be expensive. However, Handy Mobile Storage made everything very straight forward and the prices were nice and low. If I had known this company were out there, I'd have called them a lot sooner.
I can't talk much about Storage Mobile since I visited once to take my stuff. However, the first impressions count. The staff in there is polite and friendly. The process of acquiring a storage unit as well as unloading the truck was super easy. We had enough trollies for the job, and in a short time my stuff was unloaded and arranged in a clean and spacious unit.
Handy Mobile Storage offers ample storage space at low price.
The dollies were enough to help transfer the goods from my truck to the storage unit. The staff handled my things with care, and in no time I was done with the procedure. I highly recommend Storage Mobile.
Super easy procedure and I left the storage facility knowing that my stuff was safe. Thanks to Handy Mobile Storage.
I have known Handy Mobile Storage for some time now. My parents always used this company when we wanted to relocate. I couldn't talk much about their services back then, but the fact that my parents were always happy with their services made me try it during my family's move. The price charged by this company is so affordable, the storage facility is clean and safe, and even better, the staff there made my experience a great one. I now get the reason this company was my parents' favourite.
Professional and friendly staff with an exceptional customer care service. They provided all the information I wanted, and my calls never went unreceived. Moreover, the self storage I was reserved was clean and secure. Highly recommend Handy Mobile Storage.
I needed urgent help so I decided to hire Handy Mobile Storage. They offered me a clean and safe storage unit at low cost. It was worth hiring them.
Mobile Storage delivered a great self storage service. Would definitely recommend!
Cost-effective and reliable home storage service! The team at Storage Mobile are always friendly and courteous.
Have been using their storage service for 6 months now and I am pleased with the service and the price! Would highly recommend Storage Mobile!
Cheap and dependable! Storage Mobile provided me with the storage unit I wanted at a price that didn't break the bank!
I rent a storage space from Storage Mobile and I have done for a few months now. I found them online and they had good reviews and prices. I booked a small unit to store some belongings from my office. It's very safe and secure and I can access the unit whenever I need to. I'm really happy with the price and the service and would definitely recommend hiring them.
Last week I got promoted and they got me moved to a bigger office. I needed temporary office storage for my furniture while I was renovating the new office. Handy Mobile Storage supplied some great rental deals and that's why I decided to hire their services. All of my items were safely stored in a nice unit. Everything was well looked after!
I was able to book a self storage unit from Storage Mobile that was a great help. I briefly needed somewhere to place my things and I got what I needed. I deposited all goods in one of their secure units and everything stayed safe and accessible. This is a useful service I will recommend to everyone.
Renting a self storage unit with Mobile Storage allowed me to move house easily. Having a go-to space to collect my goods from meant that I wasn't in any rush on moving day, and I had a lot more time to get it done at my own speed. I'm now keeping the unit to store items I don't use that often so that I can have more space in my new house!
Storage Mobile were just the answer I needed for my storage problems. I hired a temporary storage facility from them to store my goods safely during my house move. The price was good, the unit was secure and the staff were very friendly, helpful and attentive. I would recommend this company!
I used the mobile self storage at Mobile Storage while I moved home as I didn't want all of my items piled up in cardboard boxes in the new property. I was very impressed with the service I received - the storage was clean, dry and very secure. I couldn't have asked for anything more; it really helped ease the pressure of my move.
I hired Handy Mobile Storage as a means of storing my items during my house move. I wanted a reliable company that wasn't going to be too pricey, but security was paramount for me. Their self storage service was ideal, as it was so easy and quick to use. I just filled up the unit and they took it away! I saved a lot of time this way, and managed to move quickly and easily. Thanks!
Mobile Storage did a marvellous job with supplying secure storage for me when I couldn't fit any more furniture in my shop. The storage was affordable and exceptionally safe with high-tech security monitoring at all times.
When my daughter purchased her first car, we had to stop using the garage as a storage space and use it for its original purpose. The problem with this was that the stuff in the garage was stuff we actually wanted to keep. We hired a mobile self storage unit from Handy Mobile Storage and all of our problems were solved!
I was thrilled with the low-cost storage I hired from Handy Mobile Storage. It solved my space issue in my tiny flat after I had my baby boy. Though we need to consider moving for now renting storage space will help store some items we don't use much!
Mobile Storage have the best in secure storage I've found in the area. During our recent move, I was in need of somewhere safe where I could keep everything for a little while. All of the other options I found had a bit of a fault, from the conditions to the price, but these guys hit the nail on the head. Dead on with what I wanted and managed to make sure that I could relax with their great customer service. Would look to use them again.
I was tidying my house out with a thorough clean and I realised how much stuff I had. I didn't want to get rid of it all but I didn't want it cluttering up the house either. I heard about Storage Mobile and their self storage services and it was exactly what I needed. Their expert support and their units have given me somewhere I can place my things. My items are safe and out the way, but accessible if ever needed. This is a great service.
Storage Mobile made my home move much easier. Their self storage unit enabled me to place all my goods somewhere safe and out of the way. This meant I could do the move in parts rather than rushing it all in one go. It made everything much more convenient and their service ensured I got the help I needed.
I needed a safe place to put my things for a while and Storage Mobile provided that to me. Their storage services were exactly what I needed, so I was able to keep my things safe. I was able to easily hire and use the unit and it was perfect for my needs.
The receptionists at Handy Mobile Storage were extremely welcoming. They definitely went above and beyond the common duty to ensure that all my needs had been taken care of. They gave me a good price quote and took me through the booking process, so that by the end of it, I was more than happy to entrust my belonging in the hands of their team. I didn't have any problems while my items were in storage either. Everything was very straightforward, just the way I like it and they took the hassle out of the process for me.
What impressed me the most about Handy Mobile Storage was their level of customer service which was exemplary from start to finish. I wanted to store with their company because their storage facility was just around the corner from me, but having said that, I'd found cheaper quotes elsewhere. When I called their team and explained this, they were brilliant and sorted out a cheaper quote so that storing with their company was now a no brainer. It was a very efficient and friendly service and they definitely went the extra mile to ensure that I was happy.
While heading home after my exams I wondered how to carry home all the goods with me. I considered keeping the goods at a friend's place but he was going away to Mexico for a holiday. That is when another friend suggested that I use the student storage facility provided by Storage Mobile. I called them up to get a quote and was glad to get a good deal. I did not have to spend enormous amounts of money transporting the goods to my house which was more than 100 miles away. I have now collected my goods back safely. A big thank you to your team!
Some of our old office files were occupying a large amount of space in the workplace. One of my employees suggested that we use the office storage facility offered by Storage Mobile. It was one of the best decisions I have made because now my office is clutter free. I couldn't afford to trash these files and storing them away securely was definitely a good option. The best part is that I can easily access the files whenever I want and the storage unit is safe and dry. I would surely recommend other businesses to consider storing goods with this company, it is safe and secure.
I was renovating my house last month and wanted a temporary domestic storage for my designer furniture. I came across some great promotions from Handy Mobile Storage and decided to give them a try. Their service was swift and efficient. The crew was courteous and helpful; they offered me some great deals which I think were good value for money. My goods were safely stored and I am glad to have them back in good condition. I would definitely use this company again.
I wanted to hire a mobile self storage unit, and I was impressed with Storage Mobile and their cheap rates. I didn't have time to take all of my goods to a static unit, so the mobile unit that was dropped off at my house was perfect. This is a great service to save you time and hassle!
I moved into a really small flat, and needed to downsize a lot of my belongings. There was lots of things that I didn't want to get rid of, so I decided to look into storage solutions. The mobile self storage units provided by Storage Mobile were perfect for me, as I didn't need to worry about hiring a van! They simply dropped off the unit, I filled it and they collected it. It was fast, safe and easy, and the price was really affordable too! A great service all-round!
I was moving house a few weeks back and needed a safe and secure place to store my big belongings during the hectic process. I did some online research and found that Mobile Storage had the best reputation. So I booked with them for secure storage and it definitely was secure! I was very happy with their service and even happier with the price. I definitely recommend them and wouldn't hesitate to hire them again in the near future.
I hired Mobile Storage last week as I needed a professional storage urgently. They kept my belongings in great condition and I'm over the moon with their excellent service. I would definitely hire them again. Plus, their prices are more than reasonable.
I required mobile self storage for my buildings team so I contacted Storage Mobile for what we needed. Their services enabled us to get the prefect unit in which we could store tools and materials. They helped make the job easier for us. I will use their services again.
I was performing a big move out of my house and I needed to put things into storage during the process. A mobile self storage unit was exactly what I needed and Storage Mobile provided one for me. They brought it to my address and I was able to load it in my own pace. It was a convenient service that I would recommend to anyone.
I really couldn't believe how helpful Storage Mobile were when I had to move office. Other aspects of my removal turned out to be an absolute nightmare. They really came through for me and made sure at least one thing came out perfectly! I slept a lot easier at night knowing my utilities were safe.
Storage Mobile were brilliant when I had to arrange last minute storage when my moving date was changed. The company was easy to deal with and sorted a really modern storage unit for my home possessions and furniture. The storage was secure and I was given a key for easy access as and when I wanted. I was only using the storage for 4 weeks and it was monitored round the clock with all of the latest security and electronic monitors etc. The security staff was friendly and did a super job too. The rate was cheap, and service excellent!
When I transferred overseas for my studies, I needed somewhere safe and secure because I couldn't bring my things with me. I didn't have much money, but Handy Mobile Storage offered me a solution that let me calm down a lot. I loaded my things myself, and was shown during the process the lengths they go to maintain security. Never having to worry while I was away, I wouldn't have been able to get on with my studies without their help.
My practice was relocating, and I had no idea where best to store my things. Mobile Storage not only helped to arrange things for me, but did it all incredibly carefully and professionally. I am choosing to move home next year, and I would certainly use their storage services again. Everything I stored was perfectly protected and I was accommodated with utmost confidence.
Storage Mobile are simply brilliant. I was beginning to worry about where I could put my things. It's so hard to trust places today; I couldn't find anywhere that could guarantee my security. They were friendly at every step, and gave me some great advice. They even loaded my things for me for a fair extra fee!
Before I had heard of the different services Storage Mobile offers, I didn't have any clue how I'd solve my storage problems. I didn't have the time to take my property back and forth to outside facilities, but now I know about mobile self storage! I could get on with my packaging at my leisure, with no schedule constraints. I can't think of a better, or safer storage service.
My lengthy office move seemed like trip up after trip up until I finally found Handy Mobile Storage to handle my commercial storage issues. Nowhere else could I find such helpful staff more than willing to assist, and their honed knowledge hooked me up with an unbelievably well-made container. I recently collected my things, and I'm more than pleased to say they've remained in the same condition throughout.
I had no clue how essential finding outside storage facilities were to the growth of an independent business. Now, after using Handy Mobile Storage, I know just how powerful the added room can be in expanding. And I wouldn't look for any other service either after my superb experience here!
It's usually been so difficult to pin down a reliable self storage company, but since Storage Mobile came along I've never had to look elsewhere. All in one affordable solution I was able to arrange for a perfectly sized unit, be guaranteed of security and take a huge load off my mind!
I needed absolutely all of my equipment with me when I moved to study, but I hadn't a hope of squeezing it all in my small flat. Having the comfort of Mobile Storage and the storage space they could provide me got me well on my way to feeling more comfortable in a new area. I never get concerned about my really expensive stuff either when they've always been so secure.
Handy Mobile Storage's services are simply the finest. I shopped around for a while before I found their domestic storage units, and I've never had an issue with them through all of their first-rate conduct. Even the slightest fault in a unit could be very harmful, and their containers are always spotless.
Having to be really picky about where I choose to store my stock, it took me a while to inspect the self storage containers of a lot of different places. Mobile Storage's topped the bill, and gave me everything necessary to eliminate any stockpiling issues I was having in my own company. Their units are incredibly clean, which is doubly important for some of my materials, and their dedication to your property's safety is paramount. Every time I unload or restock my containers, I'm impressed by their upkeep and safety.
As my children grew up I began to run out of space in my house for all the keepsakes and important memories I wanted to hold onto - even with overstuffed cupboards! I wasn't so sure I was ready to commit to self storage because of how precious my property was, but my husband and I were delighted with the flawless state of Storage Mobile's domestic units. Ever since then, our favourite family moments have been perfectly guarded.
This is the best company I have ever used. Their mobile self storage service was excellent. They delivered the mobile unit to my home. The only thing we needed to do was to load our possessions into the unit and lock it. After that they transported our unit to the depot. There was no need to hire a van. Thank God we chose Mobile Storage!
It was really scary to worry about my extra stock when I started running my own business. I had to make sure it was completely secure and, because of the nature of my store, kept cool and dry. Mobile Storage were more than happy to accommodate me at a fair price!
After a long time, we finally decided that it was high time we renovated our house. Since we didn't want our things to get dirty (or even broken) in the process, we rented a storage space from Handy Mobile Storage. The unit they provided us was really clean and definitely dry - and for the price, there's honestly nothing I can even complain about. Amazing company, really!
I was having a new house built, but needed some extra room to safe keep a lot of my possessions, appliances and new furniture. I used Handy Mobile Storage and received a really great service. The company was obliging and did everything they could. The storage units were immaculate and in safe surroundings. I was given a key for easy access. The rent was affordable and everything was kept safe and dry for the few weeks I needed it. Great work!
I was impressed with the mobile self storage I have just hired. I needed some more room and noticed the great offers on with Handy Mobile Storage. This service is particularly convenient as a trailer is dropped off at your address and left with you whilst you load it, and then collected. The unit is in good condition, dry and clean. The fees are low cost and you don't have to worry about transportation that is all done in with the deal.
Must say that I'm impressed by Handy Mobile Storage. As someone who has used a few different storage companies before, I was pretty sure that I knew what to expect. However, a friend suggested that I try out these guys for a little while and they were definitely right. I wasn't expecting these kind of quality services and the price was more than agreeable. For me, they're the company who I will be going to from now on to deal with all of the storage problems which I might have.
I wanted some extra space for my children's ever growing mountain of toys and belongings, including baby gear. I decided to rent a small storage unit to keep hold of the stuff for a few months. I rented space from Handy Mobile Storage and requested a room that had climate control so that nothing would get damp or damaged. This wasn't a problem I was supplied with a well kept storage room that came with a key for easy access. The rental rates are cheap and the storage is in a really safe and secure environment.
I thank everyone at Handy Mobile Storage for making the self storage process a really easy and memorable process. I've had bad experiences in the past when it comes to self storage companies so I wasn't sure what to expect. But I was pleasantly surprised as everyone I spoke to were really friendly, had a good sense of humour but were hard working and maintained their professionalism throughout; it was definitely service with a smile!
I wanted some extra space and a friend recommended a local company that had some great offers on. Handy Mobile Storage were great and nothing was too much for them. The friendly office staff suggested the self storage facilities so we could load it as and when we needed to with our possessions. The low cost rent is affordable and saved us moving house.
It's been a long time since I've had to worry about any kind of storage, but thanks to the team at Handy Mobile Storage, I can safely say that I'm really happy with what was on offer. There's been a lot said about different companies out there, but I've never had to worry about the ins and outs of self storage. They do their utmost to help me and always make sure that I'm getting a great deal on the storage services I need. Ideal.
After moving house, I made use of three mobile self storage units from Handy Mobile Storage, as they were the ones that came highly recommended to me. I was amazed at how much stuff the containers could hold! I never knew how big they would be, and I'm so happy I decided to make use of them. The best thing about them is that they are weather resistant, so it didn't really matter if it was raining (as it often does...!) whilst I was loading them up, my possessions were totally safe!!
It's nice to leave a comment that's not critical for once. Having recently had an experience with the team at Handy Mobile Storage, I must say that they really did exceed my expectations and everything that I'd come to expect from not just a storage company, but any company. That's why it's nice to be able to come online and leave a nice comment, because they really do deserve it. Of all the companies who I've worked with in recent months, storage or otherwise, they were the only ones to really make me feel like I was getting what I needed.
With the array of different storage companies out there, it took me ages to find the kind of help which really satisfied me. There were two main things which I was worried about; security and cleanliness. Handy Mobile Storage were the company who I choose to work with because they were the one who managed to satisfy me in these respects. With this in mind, I looked over what they had to offer and I was more than impressed. The places they had to offer meant that I could rely on the clean storage rooms and to know that my things were safe.
With storage units, I am not exactly that well versed, but I found that this didn't really matter, because I was using Handy Mobile Storage for the rental. They walked me through the sizes of the spaces on the phone, which meant that I chose a decent unit for my needs, and then helped me get everything loaded in etc. It was very easy and very pleasant. I will certainly look forward to going back when I next need to! An excellent company and a great service all round.
Getting the best storage is something which I've been working on for a while now. As someone who ends up using the services quite regularly, I've been able to compare and contrast what they have to offer and for me there's only one winner. Handy Mobile Storage provide an excellent option for putting your items somewhere safe for a short while and I can certainly see why they are so popular among people. Great customer service and great prices, eventually their approach will win out and you'll realise that what they have to offer is just streets ahead of the others.
We wanted to find a way to store our furniture before moving house, luckily a friend pointed us towards Handy Mobile Storage. I wasn't quite sold on the idea of storing our items, but I must say that I've now been sold on the idea. Because we managed to put everything to the side for a little while, it made the moving process easier. I must say that the help and advice we received was really good and I could honestly recommend their services for anyone looking to store anything. I'll definitely be passing on their details and would use them again.
Mobile storage is a very easy option for storage when you are moving house. We had so much on our plates that the idea of having to hire vans and the like really did not make any sense. Handy Mobile Storage were instrumental in ensuring that we got it all done easily instead, delivering a couple of crates that we got loaded in no time, and making sure that all was done safely and securely as well. I'll certainly be keeping this service in mind when we next need storage, as it was eye opening to see how easily and cheaply it can be done!
I am not the sort to gush, but I am in serious debt to Handy Mobile Storage! They saved me form a sure fire disaster last week, as I realized that I had not booked storage for my living room furniture, and we were getting some serious building work done in there the next day! The guys were really helpful on the phone, and sent over a couple of crates straight away. I only needed one, but it was perfect all the same! Thank you so much to all there, and a huge recommendation to all those out there who need great mobile storage!
You can hope that you get a storage company as good as Handy Mobile Storage but you will be hard pushed to do so! I use them regularly, as we are always doing up houses in the area, and they are the best mobile storage service I have ever dealt with. Very reliable, extremely efficient, and a pleasure to have around, I can't vouch for them enough! If you are looking for a lovely team and a great service, then you have found it in this lot!
I am very impressed with the way that Handy Mobile Storage handled my recent storage crisis! I needed to get things out of the house quickly for work on the house, and I didn't have a way to get regular self storage sorted out! The team were great in making sure that they got the crates sent over, and we loaded them up in no time. It was a really useful service to have at the other end of the phone, and I am sure that I will be using them again in the near future!
I have used mobile storage before, but I was very impressed with the way that Handy Mobile Storage work. They were diligent and very much focused on getting the job done right. Honest work for honest pay you could call it. The team I met were polite and friendly, and the job was done very quickly. I only had a few things to store, so they waited around for the loading to be done, and they even gave me a hand! I like a company that go beyond the call of duty, so top marks to all at this fine establishment.
If you need decent mobile storage, then definitely check out the guys at Handy Mobile Storage. I have been using them for a couple of years, and whenever I'm doing up a house, I get them to drop off a couple of crates so I can get everything out of the way. The price is always good, and the service is impeccable, so nothing to worry about! I'd never be able to do it the normal way, as all of the hassle with hiring vans and the like is such a pain! Everyone should use these guys, take my word for it!
You never really find out where your money goes with self storage, as all your belongings do is sit there in the dark. At least with Handy Mobile Storage and mobile self storage, your money goes into a valuable service! My mother is way too frail to be sorting out storage, and I am really busy, so we got this lot to come round and drop off a couple of crates, which I loaded in an hour or so, and then they picked them up! Way easier that hiring vans and getting everything to the storage facility myself!
I will be using Handy Mobile Storage again, mark my words! They gave us a great deal of help with our mobile self storage recently, and were excellent with both explaining how it all works and with giving us a hand in loading it properly! We just told them that we weren't exactly that well versed in the job, and they were more than accommodating! I will be recommending this lot to everyone that I know who may need them, and suggest that all reading this do the same immediately!
Self storage is a massive pain in the neck. It's like moving house on a smaller scale, and the added issue of tight space can make it no less of a hassle. With mobile self storage form Handy Mobile Storage they deliver the next house to you, ensuring that you can get things loaded and sorted in the comfort of your own property! The team drop the crates off, and you load them, and then they are taken and stored! The price was pretty great as well, so I'm sold on the whole thing in all honesty!
I had never used mobile self storage before I got in touch with Handy Mobile Storage. It was nice to find that they were such a great service by way of customer care and support in general, as I had a lot of questions about the process. They were all answered easily, and the result was a great service that meant that all of our things were stored easily! Not having to worry about vans and the like was a massive plus, and the price did not really reflect the relief that we felt, so that was great as well.
You can't underestimate the value of a great mobile storage company, and it is with this in mind that I am writing this. I never really know what I'm going to get from a service like a storage company, so I tend to go for a good price and hope for the best. The fact is that beyond this, I'm pretty useless! Luckily for people like me there are companies like Handy Mobile Storage who make everything very easy, and don't let indecision and ignorance of the service in question get in the way of a great deal. Mobile storage for an excellent price, you can't beat it!
Mobile self storage is the way forward. I hate having to rent vans, I hate loading them up and I hate driving them about, only to have to unload them again. I hate when self storage takes up a whole Sunday when I could be watching sport. I love mobile self storage, and I really love Handy Mobile Storage who give me great deals on it. With mobile self storage you don't need a van, because the unit is delivered and picked up once you have loaded it. Takes a couple of hours, and you are free to get on with whatever you like!
I have found that Handy Mobile Storage are by far the best mobile storage company around. I have rarely come across such dedication and service in such a company, but they have both by the truckload! We used them recently for our mobile storage, and were extremely impressed, both by the service that the staff gave, and by the prices. Here's hoping that many more people feel the same, as this lot really do deserve as much business as they can get! A highly recommended company, 10/10.
Using mobile self storage is something that I have to do a lot at work, for space reasons, but I only recently thought to do so for our home storage. Handy Mobile Storage have been amazing in ensuring that we got everything sorted out nice and easily, with very little hassle all in all. It was a massive plus to have no bother in getting the items to the unit, as obviously the crates were delivered to our driveway, and we loaded them up ourselves. The price was good, and the service was excellent, so I'll be doing this more often!
I find it very strange that I had not thought of using mobile self storage before. I have put stuff in storage a few times, and hated the process, given as the whole loading in process is a massive hassle. With Handy Mobile Storage and their mobile self storage plans, I was surprised to find that I could afford to use a service that eliminated the issues that I had with regular storage. It's worked well for me over the last few months, and I am sure it will be great for everyone else out there as well!
Self storage is a pain, you have to get a man and van, or hire a van yourself, and do a ton of loading and unloading to make sure that you get it all to the unit in one piece. The fact is, I don't know why people bother in all honesty. I've always used Handy Mobile Storage as they give me a decent rate on their mobile self storage. They deliver the crate to us, we load it up, and then they take it away and store it safely. It's always worked out as being pretty cheap, and with none of the hassle that comes with regular storage!
I hope that everyone who reads this review will go straight out and use Handy Mobile Storage as their mobile storage is incredible value! I never even knew about it until recently, but I must say, I'll not be using normal self storage for a while! Fact is, they drop off the crate, and then pick it up for you when you are done loading it, which means no hassle and no fuss! The prices are pretty great as well, which made the whole deal a load sweeter from our end. NO hassle, easy loading and decent value!
I have been incredibly impressed with how well our first mobile self storage experience has gone, and it is a relief to say the least! We have been wondering how we should get everything put away, and chanced upon Handy Mobile Storage who made it clear that mobile storage was the way to go. I must admit, they were right about everything! It was very easy, and we were pleased not to have to leave the house or hire a van and the like. My husband made a couple of last minute decisions about what he wanted stored, which would not have been easy any other way!
I am so pleased that we went with Handy Mobile Storage for our mobile self storage. We found their services to be most efficient, and it really took the effort out of getting our items put away! You can't really beat a company who will make sure that everything is picked up and dropped off safely, and for the price, I was shocked at how good the service was. We will be using this service again, as we were most impressed. From drop off to pick up, as well as supplying all the materials that we needed, these guys were a class act.
Getting things stored can be a massive hassle, and I dread the thought of going through all the fuss of getting a van hired, or trying to find a man and van service. In reality, it would always be better to use a mobile storage service like Handy Mobile Storage. They made sure that everything was sorted, delivered the crate to our house, and picked it up when we were done filling it up! The crates are ample sized, and we found that there was nothing left wanting throughout the whole service, which was amazing to say the least!