How it works
You request. We deliver. You enjoy.
1

Call us and we will deliver the container to your home

2

You load it at your counvenience and you lock it up

3

We bring it back
to our depot
Storage Solutions
Here at Handy Mobile Storage we have designed the perfect storage solution for our customers, whatever your requirements may be.
We believe in delivering a great service, at a great price, and through satisfied customers recommending our innovative on-site mobile self-storage company we have built a great reputation within the industry.
Our approach
When we say 'whatever your requirements', we really mean it.
Whether you just fancy de-cluttering, or you're moving house our mobile storage unit would be ideal. Maybe your business is relocating, or you need to store stock or other office equipment we can help you to make the transition smoother. And if there's one group of people that are desperate for storage it is certainly students.
We offer great prices to deal with that continuous packing and unpacking, and instead of leaving precious belongings in empty houses or apartments, they'll be safe in our secure storage room.
Self-storage units really are the new way to deal with any storage problems that arise.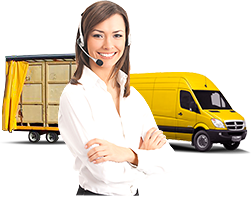 With just one phone call to our friendly staff on 020 8610 9255, your own self-storage unit will be on its' way. Depending on your requirements, we can assist you if you're moving in a hurry, or we'll just leave your mobile storage room for you to load up at your own pace.

Before you know it we'll be driving it away and storing it in a clean, dry and secure storage facility. Problem solved.
The beauty of mobile self-storage is that it saves you so much time and money. There is no need to unload your van into a storage room, load your storage room back into a van and then unload the van back into your preferred location. We'll look after all of that for you.
Start now!
You can keep your mobile storage room at your home for as long as you need it, so there's no need to rush. It is an ideal solution whatever you need it for.

For any building or garden renovating or excavating work then expensive equipment can be safely kept inside as our containers are completely lockable and secure.
This self-storage unit will be left in an accessible location that won't cause you any disturbance, and because they are always well maintained and engineered, they are completely waterproof so you don't have to worry about what you store inside.

Mobile self-storage is the answer to your storage needs, whether you would like it
to be taken away and stored for however long you want, or you need a very useful
storage facility for on-site storage.
Storage space is always hard to come by in the home, and many of our customers
are stunned when they learn how cheap our self-storage prices are,
so contact our customer services department today

020 8610 9255
At Handy Mobile Storage, what we really pride ourselves on is delivering solutions to our customers, and so if there is absolutely any way that we can help, let us know and we'd love to be of assistance.
If you have a specific requirement and you can't find the information you need, simply call us because we'd be delighted to hear from you. All of our customers have a story, and everybody needs storage services for different reasons, for different lengths of time and a whole host of household or commercial items are securely delivered to our storage facility every day. Whatever your story, our storage solutions are perfect for you, and can be tailored to fit your individual requirements.