28

May 2015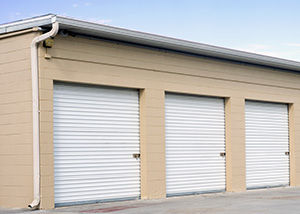 When you're a student looking for a good storage deal you want fundamentally the same things as everyone else; somewhere safe, clean and dry to store your things. However, there are additional things relevant to your circumstances which you should also consider including the locality of the storage site, the student rates which they offer, the flexibility of the packages and finally the privacy that you will get.
Finding a local storage site is beneficial to most storage customers, however it is particularly relevant to those students who don't drive or don't have a car to drive. Feasibly if the site is local and you don't have much to move then you could take it via public transport or taxi minibuses. If the site is further out then the transport costs could cripple you, so make sure you take this into consideration when you're making your final plans.
This leads nicely onto the cost of the storage package which you sign up for. As a student your income will generally be limited, meaning that you need to find the cheapest deal around. Finding a place which offers a student discount can help, as can finding any that offer cheap sign-up deals or short-term options. However, don't forget to read the small print. Some cowboy firms may have hidden costs which they don't tell you about until it's too late. To know whether you're getting a good price, call around a few storage companies first, that way you'll have an idea of what other offers there are around.
As a student, you may find that your plans change almost every week. That is why it is important to find a self storage deal which gives you the flexibility to lengthen or shorten your contract as and when you need. It's no good deciding to stay off on your travels for longer only to find that your secure storage site can't extend your contract. So when you sign up, make sure that you specifically ask about the flexibility of your storage room and how easily your start and end dates can be changed.
Similarly, you should also look out for storage companies that can offer you a joint storage deal. Whether it's with a friend or another local student, some firms allow you to sign up as a group. This means that you can spread the cost of your storage package and hopefully keep your costs down.
It may sound dodgy but you should also make sure that the storage firm you're using has a 'No Questions Asked' policy. If you've got traffic cones, adult films or boxes of drinking paraphernalia, the last thing you want is to be questioned about it on the way in. All storage companies should offer clients complete and utter confidentiality but some may take more notice than others when you're moving your things in. Even if you've only got University books and folders, you don't necessarily want everyone to know about your private life.
So if you're looking for a student storage package make sure that you consider the above. In addition to this, you should also make sure that the site is fundamentally secure and well-maintained and that your personal items will be in the best possible care. Before you make your final decision, why not check it out in person first. While it may sound like a waste of time it really can help you to make up your mind.