29

Mar 2015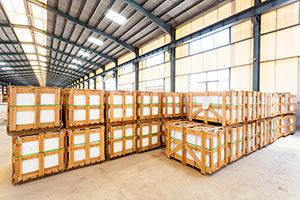 Your workplace requires many factors to run smoothly. Everyone has to be able to do their job fully so you can get the results you need. Each member of staff has to be fully clued in on what they have to do and have all the necessary resources. You need adequate time to meet all of your targets and you will have to find the right partners to assist you. Being close and findable by customers is essential so that you can increase the amount of business your give. Your business relies on all this but can be helped greatly by mobile storage. Having access to safe storage units can help in a number of ways, which you will discover as you read on.
A lack of space can greatly impede your business. You will have less room so staff will be cramped, you may not be able to hire as many people as you would like, items will get lost, you have no rooms for files or products, the place will look messy and much more. Self storage can help with this at it gives you a safe spot to place your goods, and so you create room and can keep items safe. Sometimes you need goods out of the way temporally or just want a secure spot to a place everything and these services can do just that.
A top storage firm can provide everything you need. They will offer a wide range of storage rooms that you can utilise. These units will come in various sizes and types so you can find one right for you. You will be given free access to use it as you like so you can add and arrange as you see fit. A leading firm will grant you access to your unit at any time and any day. It is vital you have this admission so you can collect, deposit or check goods as you need.
The storage facility where your unit is kept must be a secure place. Always be assured that the place you leave your goods will be protected and safe. Guards should be stationed at all exits and entrances, with security personnel patrolling the area. Alarms, high fences, cameras and more should be in a place to deter criminals. Only you should possess the key for your unit so only you can get inside.
Finding a suitable self storage firm can be tough but it is worth taking your time so that you utilise the best storage services available. Look online, in newspaper and local listings, yellow pages and more, as well as asking acquaintances. This will enable you to find several firms in your area who can provide what you need. Research each one you come across to find which is best by considering reviews, ratings, comment and their descriptions. Contact each firm and speak with them about what they offer and request a free quote so you get the best deal.
Utilising your storage space effectively will yield the best result for your firm. Place any goods inside that are not currently needed, are things you want to keep safe, are taking up space, etc. Arrange things so that you can easily finding things by using cabinets, shelves and cupboards. Place the more useful items near the entrance so you can find the quickly. It is imperative you organize goods so that they won't fall over or that fragile objects aren't placed under heavier items. Visit your unit often to retrieve and deposit goods and you will always have space and convenience in your firm.