17

Jan 2015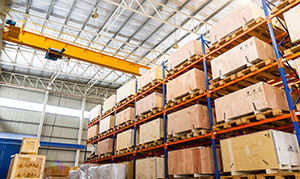 If you're considering investing in storage for your business but don't really know what options are out there then you may want to check out the handy guide below to understand what you can expect to see around.
Self Storage Units
Self storage units offer businesses a flexible way in which to store a whole range of items on a short or long-term basis. The units, which are generally available in a range of sizes, are offered on a private and confidential basis meaning that only your business will be able to access your unit. So if you want to store confidential or sensitive information, these units should provide your business with the security that you need. Self storage units can also be accessed as regularly as you need and often on a 24 hour basis.
Mobile Self Storage
Mobile self storage offers businesses the same level of confidentiality as a standard self storage unit but also makes it easier for you to get your files or stock into storage. In these instances, the storage company will generally deliver a mobile self storage unit to your business premises which you can fill at your leisure. Once you're ready, the unit will then be collected and delivered to a secure storage site. This option is ideal if you have a lot of things which you need to store and can remove the need for any unnecessary transportation costs. In the right circumstances, this option can make the storage process significantly more efficient and far less time-consuming.
Storage Rooms
Storage rooms are generally larger than self storage units and are located on a secure storage facility. As with self storage units, you should have sole access to your storage room and should be able to visit it on a regular basis. This sort of option tends to be good for storing larger business items and can be ideal for keeping furniture, filing cabinets or electrical equipment that is not currently being used.
In addition to the above, you should also expect any business storage packages to offer you the following assurances;
Secure Storage
All self storage units and rooms should be kept on a secure storage site, where excellent security measures are in place. 24 hour surveillance, alarm systems and security personnel should all be on site, along with sturdy locking devices on each and every room. If you have any doubt in the security procedures in place at a potential storage site then you may want to think twice about putting your business their way. If the site can't keep your items safe there's little point in putting them in there in the first place!
Additional Storage Services
A good storage company will also offer an array of additional services to help you with your storage dilemmas. Common extras include the supply of packing materials, removal van hire and man and van options. If you opt for a man and van storage deal you will receive the services of a professional mover can help you with all of your lifting and loading.
Competitive Self Storage Prices
When you're hiring a self storage unit or room don't just go for the first storage facility that you find. It is important that you get at least three or four self storage prices before you go ahead so that you can make sure you're getting a good deal. Remember that some companies offer discounts for up-front payments or long-term deals so try to make sure you get the best deal for your business needs.