09

Mar 2015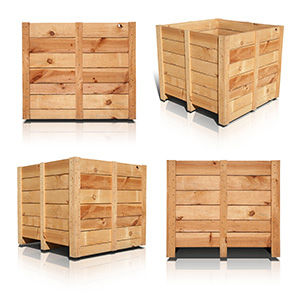 Storage can be something you are familiar with. You may have used it before or someone you know has utilised it. You may have seen it on televise, read about it in a magazine or whatever. You will know how you can hire a self storage unit that is there to place goods within. This can bring numerous benefits and conveniences that you may or may not be familiar with. Increased space, being able to keep items safe, tidying your home and more are all made possible. It can be worth considering for numerous things and both domestic storage and office storage can make life simpler.
One type of storage you may not be familiar with is mobile self storage. This is slightly different from the usual and in doing so makes things more convenient or you. Much like the traditional kinds, this method will involve you hiring a unit at a local storage facility. However, rather than you travelling back and forth to the depot to use your container, the unit will be brought directly to your address
This type of storage makes things simpler in a number of ways. For starters, it means you don't have to transport your goods back and forth as you use your unit. The normal method can be tough if you have many goods to store and even more so if you don't have your own vehicle. By bring the unit straight to your abode, you only have to carry goods to the outside of your building. This method also gives you more freedom and time to do things your way. You can pack and retrieve items as quickly or slowly as you like, without any constraints getting home or not being able to take a break. You can leave the unit at your address for as long as you need so that you can use it as you work and then return it when the job is done. This can be especially useful for people in the contrition industry.
The firm you hire should be flexible in that they can provide the type of unit you require. This means you can get a container that will be large enough for all the goods you wish to place inside. It also allows you to access it whenever you like. The company should be able to deliver your unit at any time, so that you can access your goods or depot more whenever it is convenient.
Security will be as important here as it ever is. Your mobile storage unit should be of the highest quality so that it can withstand any sort of wind, rain, snow ice, temperature and more. It will be sealed tight so no one can get in and the lock will ensure only you can open it with the lone key. The unit will be kept at the firm's storage facilities when you are not using it so that they can keep it safe. The depot will have professional security guards patrolling the area and there will be alarms and cameras to alert them to intruders.
This process of storage may be more convenient for you but you may prefer the other methods. Whatever you decide, you should speak with local storage companies and see what they offer. If they have one, the other or both, you should determine which would work best for you. They should give you all the necessary info to come make a choice and a free quote will enable you to see the cost. Each method may have different rates, so you should take this into account when making a decision.