06

Feb 2015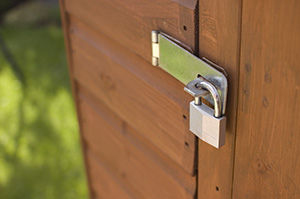 A home can easily become cluttered. As you buy new things and intrude new objects in the home, it will start to have less and less free from. This can limit your life here and make the place look messy. It can prevent you from buying new things, stop people from staying with you and more. A typical house can become cluttered easily but some homes face this problem much more. If you run a home business then you will spend large amounts of your time in your abode. This means you need to keep it tidy and sorted so that you can feel comfortable there. This becomes difficult though when you fill the house with products, files and equipment. You will struggle to find appropriate spots for things before they are shipped and soon you home can be overrun.
You can easily tackle these problems though with storage. Having access to your own mobile storage unit will give you a safe and reliable place to put all your goods. This means you can keep your home and work life separate while still conveniently getting everything done. It also ensures that your goods will be safe when not needed but easy to access when they are required.
Having your own self storage room means many conveniences for you and your business. The unit your hire should come in the size and type you need so that you can properly and safely store your goods. The service should allow you to visit the unit at any time so you can collect your goods, drop off more, or whatever, whenever it is necessary. Unlimited rental means that it will be there for as long as you need. Features such as electricity, heating, cooling, access ramps, windows and more can make it perfect for you and your goods so you can work and store as you need.
Using your storage facility to the maximum of its potential will enable you to run your business smoothly. You should have all the features described in the previous paragraph so that you have the ideal unit. You can a d cabinets, shelves, cupboards, etc to the unit so you can properly organise things and keep them safe. Place wrapping around items and they will remain dry, clean and safe. Arrange thing so they are easier to find, with the more useful items close to the entrance. You must be careful how you stack goods so that nothing is crushed and items will not fall over.
There will possibly be many local storage services available to you so you must find the one that is perfect. You won't just need everything mentioned but also guarantee of secure storage. This should ensure that your goods are safe, with security guards, locks, alarms, high fences, cameras and more in place. The company you go with must guarantee everything you need, otherwise you should pass.
Look online and in yellow pages, newspaper, etc to find various companies. Learn as much about their storage solutions as you can and see which offer the best self storage prices. A free quote should bring this to your attention. If a firm offers all you need at a great price, it is still worth looking at others to see if they can beat it.
Travelling back and forth between your storage room will be easier than going to your home and will ensure you have all the space you need. You can keep goods safe in your unit and use it as an office, giving you more space and utility.