29

Jul 2015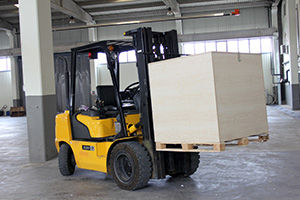 Holidays are an exciting time when we leave our old life behind and do something different. We escape from our normal routine to mix things up and reinvigorate our life. Holidays can be different for each person, with some people enjoying shopping sprees, others wanting to explore, some prefer to unwind on the beach, while other people like visiting museums and galleries. Whatever you look forward to and enjoy on your holiday, you will take numerous measures to ensure that things are safe. This will include locking up the house tightly, ensuring all electric items are switched off and unplugged, switching off water and gas, etc. You may still worry though that your belongings can be at risk from invaders, thief and vandals, no matter what precautions you take, so you should consider self storage.
Storage units can be used for numerous purposes. They provide a secure spots where you can place goods so they are out of the way and safe. Having access to top storage solutions will provide you with a secure spot you can visit and use whenever you desire. Utilise your unit for whatever reasons you have, you can visit at any time and it can be hired indefinitely. You may need a large or small unit for your purposes and a top business can provide various solutions. Flexible services will give you all the features you need such as lighting, heating, air conditioning, access ramps, cupboards, and much more.
Secure storage allows you to place any goods within a unit with confidence. This enables you to place any items in the unit with knowledge they will be safe. This allows you to relax when you are away and know that everything will be there and as you left it when your return. A storage firm will ensure this with the storage room they supply. It will be built to withstand harsh weather, extreme temperatures, leaks, intrusions and much more. The security personnel at their depot will patrol the area and be stationed at all entrances and exits. Cameras, barbed wire, alarms and more will be in place. The container will be locked up tight and you will possess the only key. All this ensures nothing will damage your goods and no unauthorised person will ever be able to access them.
You can further protect your goods with the way you arrange them within the storage space. Carefully placing larger goods at the back of the unit and then putting the smaller at the front can help. Place the heavier goods first so that lighter, fragile objects can be placed upon them. Using tarp, cloth, bubble wrap, etc. allows you to keep goods dry, clean and safe. Use cabinets, cupboards and boxes to keep things arranged. An inventory list will help you keep track of goods.
To find such a firm, you should look online and in local listings. Make note of any suitable storage companies and look to see what they provide. Find reviews, comments, and ratings to narrow down your choices. Contact each and learn what they offer and how secure they can keep your goods. Request a free quote and you can ensure that you can get excellent self storage prices, as well as all the services and features you require. Choose the firm you feel will help you best and keep your goods safe, also look for cheaper and more convenient solutions.
Taking all these steps and hiring a top firm will guarantee that your goods are safe during your holiday, so you can relax and enjoy yourself.