28

Dec 2014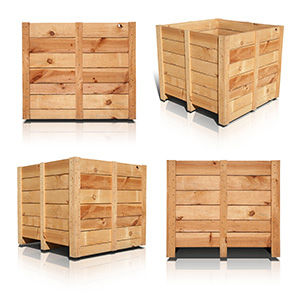 There are many storage companies which offers cheap office storage deals, however there are even more companies that fail to appreciate the practical solutions that this sort of facility can offer. Office storage can be used to solve a wide range of issues which plague day-to-day office life and can prove to be a solid investment for the future. Even if it's just for the short-term, office storage can help to alleviate problems and issues which may otherwise escalate out of control.
Below are four situations where self storage packages have served to provide offices with a practical solution to a long or short-term problem.
1. Space or Lack Of It – If you've taken on a new employee but have found that there just isn't enough space for you all to work in the same office it may be time for you to have a think about your office layout. Have you maximised all of your floor space? Or are there bulky filing cabinets and large unused areas making it into an impractical and badly laid out office? Either way, it isn't good for your employees to work too closely together, or for your office to look cramped and uninviting to clients. Using a storage unit can help you to enhance your office environment and can be a practical way of moving those items that you don't need on a day-to-day basis. So if you have a lot of files which can be archived or a set of displays which are no longer relevant to the business, why not move them into a cheap storage site so that you can maximise your office space.
2. Can't See The Wood For The Trees – Do you and your employees spend hours looking for particular customer files only to find them hidden in a pile in the corner? Or maybe your filing system has gone out of the window due to a lack of space? Then why don't you get some quotes for self storage units to see whether it's a viable financial option? More often than not, self storage areas can be cheap and flexible to hire and can help you to put a sense of order back into your office. If you value your employees then using a storage space can help to make sure that they don't get frustrated searching for things that are lost in the melee of a disorganised office life.
3. Bad First Impression – Do customers or clients come into your office on a regular basis? Or are you expecting an important one-off visit? In either instance, an unprofessional and messy office can present a negative company image to your customers or clients and can damage your chance of making a successful working relationship with them. So even if it's just for the short-term make sure that your office is the image of modernity, organisation and professionalism. Hiding any old files or furniture in a self storage unit is a great quick fix and can really pay off in the long-term. Just remember to keep the same impression up if the customer visits more than once!
4. Time For An Update – Has your company been plagued by a less-than-impressive history? Maybe you've become known for bad customer service or a poor product offering? If you have then you may want to turn your image around by investing in a little bit of office decoration. If you do, then using off-site storage facilities can help you to store your items securely while you carry out the work and can be a great way of keeping your older equipment out of sight for the longer term.