08

Apr 2015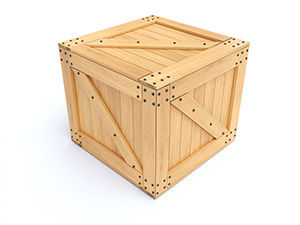 Being a student is one of the most exciting times in your life. You will leave home and meet many new people, experience new things and much more. You gain independence and start a transition to adulthood. While this can bring many opportunities for fun, it can also bring work. Along with a managing your studies, you may have to take up job and manage your new abode. Your own accommodation can be something you look forward to as you have your own space and freedom that comes with it.
However, looking after your own abode can be tough. You will have to manage all the cleaning and ensure that you have enough space. You may have many items and goods with you and you may struggle fitting them all inside. You may need room to have guests over and to handle your studies and this can't be achieved in a cluttered apartment. If you face such problems then self storage can be the answer.
Your own storage room can be used for a wide number of purposes. You can leave items you don't need inside but have access to them whenever you like should you want them. You can quickly place items within the unit if you need space in an emergency. As a student, you will have a large gap between semesters and you may need somewhere safe to place goods during this time. It allows you to live flexibly and manage your studies well, as any item will be there when it is necessary.
A top storage facility can provide everything you need. You unit will have an unlimited rental time so you can use it for as long as you need. This means it can be with you throughout all your time a university or just if you need it for one term. You will be free to visit and use the student storage as you like, so you can always pick up items, deposit goods and use it as a quiet place to work. Your goods will be safe here so there is no risk to leaving them for long periods.
Using your storage space carefully will bring the best results. Arranging it the way you like will enable you to get the most use of it. Place important goods where you can get them and place the least vital items at the back. Larger objects should be placed further from the door so they are out of the way and you can collect small things easily. Arrange your things so that they won't fall over and no fragile item will be crushed, Adding boxes, cupboards, shelves, desks, etc can help you arrange things carefully and make them safe and easy to find.
A top quality storage facility should offer a wide range of facilities and services. This means you should be able to hire a unit that is the right size for you and can be used for as long as you like. You should have free access to it and be able to use it as you like. Secure storage is major aspect and should be guaranteed for the firm you hire. All of their units should resist harsh weather and temperatures so your goods are secure.
To find first class storage options you should look online. A quick search can bring many results that are worth considering. Look at all the details you can to see what firms offer you. A free quote should make this simple and ensure self storage prices that are within your student finance.