17

Jun 2015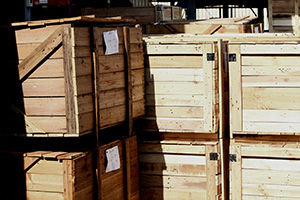 If you've picked a self storage package for your business or personal use it can sometimes help to have one last sanity check before you go ahead and book it. You may think that you've checked every little detail there is but there is always something, somewhere that you may have missed. The five quick sanity checks below should help to put your mind at ease and should give you that final bit of confidence to get it booked!
1. Price Check
Never book a mobile storage or self storage unit without comparing the price you've been offered with another firm. You may think that most storage companies will offer similar prices in this day and age, but if you've found a less than reputable firm prices may vary wildly. If you're price seems either way too high or way too low there is normally something that is not quite right. If you've checked all of the little details and still find that your deal is the cheapest then get it snapped up before the price rises as well!
2. Small Print
Everyone always harks on about reading the small print before you sign a contract however it really is essential to do so before you sign up for a domestic or office storage deal. The small print could cover anything from access times, contract flexibility and hidden charges and could be hiding a multitude of sins which you would be better off without. So don't feel pressured to agree to anything on the spot, make sure you take some time out to read all of the detail for yourself.
3. Visuals
You may have read all the literature and spoken to the team but have you actually been down to visit the secure storage site for yourself? It's all very well reading about how the site is modern but it is a very different thing to actually see it for yourself. Website photos are often just an example of a storage facility and do not always reflect the actual site you're signing up to. So to make that you know exactly what you're getting, why not pop down to see the place in person.
4. Reviews
Even if the storage site looks modern and well-equipped from the outside it may not offer an acceptable level of service. Therefore, it is also useful to seek out a number of company reviews before you finalise your storage deal. If you know anyone that has used the site in the past then they can prove to be an invaluable source of information; if you don't know anyone who has used it though then the internet will probably be your saviour. Remember that one good or one bad review shouldn't be enough to make your mind up, the more reviews you see the better the outcome should be.
5. Question Time
A good storage company should also have a customer services team that is willing to answer any questions you may have. Whether you're concerned about contract flexibility, access times or maintenance up-keep, the sales team should be able to put your mind at ease. If you have any doubts as to their knowledge or customer services capabilities then it may be a sign that you should steer clear. A bad office team can mean that the self storage firm is less than reputable and that it fails to invest in its storage workers. While this may not make your deal a bad storage option in itself, it may be something to be wary of before your make final decision.
guarantee and we will refund your money!