12

May 2015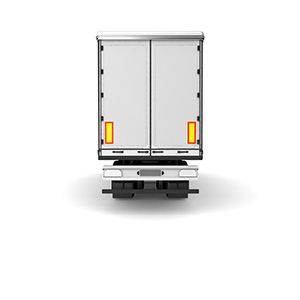 When you're putting your things into storage it is important to make sure that you use a reputable firm. Unfortunately, not every storage firm is as good as the next and not each one is as secure as it should be. Therefore if you want to make sure that your valuable items remain safe you need to research the company and its facilities before you go ahead.
One of the key things to look for when you're hiring the services of any company is whether it's a well-established firm. Has it been running for a long time? Or is it newly formed? A new company isn't necessarily something to avoid but make sure you know something about who owns it or what backing it has. You don't want to leave your treasured possessions in a storage facility which may get taken over at any moment. If a company has been in service for a long time then it is generally a sign that they are doing at least something right.
Once you've established the roots of the company you should also investigate its local reputation. Ask around the surrounding communities or check out its reviews online; in this modern day and age there is always some sort of information to be found somewhere online. Almost every company will have one unsatisfied customer somewhere, but if you find a string of negative reviews then you may want to think twice before you hire one of their storage rooms.
A good storage facility should always have a secure site with excellent security procedures. These procedures should include a variety of surveillance systems, alarms and security personnel. All self storage units and rooms should also have sturdy locks or electronic locking systems to ensure that they can keep your items secure at all times. If you suspect that your storage site is lacking in any of these areas then you should take it up with the management. If you have entrusted your valuable items into their care then they should take the necessary precautions to ensure their safe-keeping.
As well as having excellent security measures, storage facilities should also be well maintained. If you'd wanted to put your antique furniture or childhood toys in a damp and dusty place then you could have used your attic or garage. To check this, why don't you pop down to the storage site first to see for yourself? Each unit or room should be clean and dry with no evidence of any leaks, cracks or serious damage. Remember, just because the storage site looks modern online it doesn't mean that it will be like that in reality. Sometimes online pictures are just representations of the company and not real life photos.
Finally, you can also tell how a storage company is by the standard of customer service which they offer. When you phoned to enquire about the self storage units was the advisor knowledgeable and helpful about the services or did they try and give you the hard sell? Companies that try and give you the hard sell are often less reputable than other firms and will often try and sell you things that you don't need. If you're going to pay for a service then you want to make sure that it's from a reputable company that isn't trying to fleece you!
If you take into consideration all of the above factors then you should end up using a storage firm that you can really trust. Remember that it is always worth doing as much research as you possibly can and that the more storage quotes you get the better. Shopping around can help you to make sure that you're getting the very best deal around.