08

Dec 2014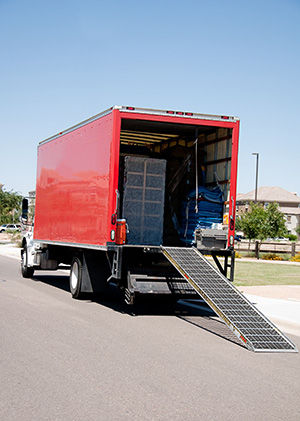 You may think that storage is a waste of money and that there is no way in which it can be a positive investment for your business. However there are many positive things which can come from de-cluttering your office, including improved employee morale and overall business performance. For details on those and the rest, keep reading below.
1. Improved Employee Morale
An untidy office can have a negative impact on your employee morale; making them feel less positive about your company and more likely to say negative things about you as an employer. Therefore, using storage as a way of tidying up your office can have a significant impact upon the way in which your employees approach their work. If your office looks more professional then your employees will adapt their behaviour to match your company persona. So move those dusty, old files into a secure storage site to make your workers feel light and bright.
2. Better First Impression
If your office is open to customers or clients then it is imperative that it is kept looking organised and clean. A messy office can leave customers thinking that you are an unorganised and unprofessional outfit that cannot be trusted. So if you have boxes and files piled up in the corners with nowhere to go, why not try out a self storage site instead. This option can often prove to be cheaper than investing in expensive, new office furniture and can also prove to be a great short-term solution while you tidy out your cupboard spaces. First impressions always make a difference, so don't leave your cupboards bursting out of their seams.
3. Room To Expand
If business is going well and you need to fit in some new office desks or client areas then moving some of your un-used items into storage can give you that additional space that you need. Storage facilities can be cheaper than moving to a new business premises and can help you to make the most of your existing office space. So if you have rows of filing cabinets that you don't need to use on a daily basis, why not maximise your office space by moving them into a self storage unit instead.
4. Focus On The Future
If your office is full of historic sales information or old marketing materials that are no longer used then your employees and customers may consider your company to be stuck in the past. This can not only create a bad lasting impression but also limit the way in which your employees approach their work. Clearing out any old files or marketing materials can help your employees to focus on your business future. Just think, you wouldn't keep putting old information or logos on your new customer literature, so why leave your employees surrounded with it as well!
5. Improved All-round Business Performance
If storage facilities are used in an effective manger they can have a positive effect on your company's all-round business performance. Your customers have a better first impression of your office; your employees can be more forward-thinking and less-stuck in the past; and your office has more potential for expansion. All of these together can help to create a more positive office atmosphere which in turn naturally helps to increase your business performance.
So as you can see, storage is sometimes much, much more than just somewhere for you to store your business files – it is also something which can regenerate your company image and be a breath of fresh air to your office workers.