07

Jul 2015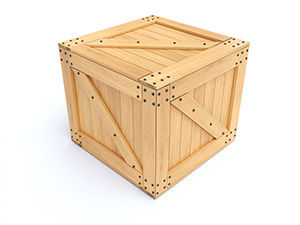 Self storage has grown in popularity significantly over the last few decades. Its flexibility and relatively low-cost prices have been seen to help businesses, households and students on a day-to-day basis. But if you're not sure what exactly people are using self storage sites for then check out some of the most common uses below so that you can make sure you're not missing out!
Households

If you're moving house and need somewhere to store some of your things while you get things organised then self storage sites are a relatively cheap and convenient option. You generally don't have to sign up for long periods of time and you can generally access your things as often as you like. So if you want to bring your items out of storage bit by bit then this can be far better than storing them at your in-laws' house or with a mate.
In addition to this, storage rooms can also be helpful if you're decorating part of your home or having work done by external builders. In these instances, storage doesn't just enable you to get your items out of the way; it also helps you to keep your items safe and secure from the melee.
Businesses
Offices can often find self storage sites useful for storing important data or archived files. Small storage lockers are ideal for keeping confidential papers or data files safe while larger units are ideal for storing boxes of old files or equipment. This process helps to keep your office looking professional and tidy and can also help to keep your private information safe and secure. Some offices also find it useful to hire self storage units for travelling sales reps so that they can have access to promotional items or sample stock quickly and easily.
Storage sites can also be useful for small retail outlets that need some extra space to store out of season lines or safety stock. Self storage packages are often a cheaper alternative than hiring warehouse space or a small lock-up and can be hired on a flexible basis to suit your changing business needs. So if you want to keep extra stock on hand ready for the Christmas rush then storage units can be hired just for those few winter months.
Students

Students often struggle to find somewhere safe to store their items over the holiday periods or while they are away on study periods abroad. However, there are many cheap self storage packages on the market which can give students their own independence. Self storage rooms can help you to avoid that much-hated trip home with a car stuffed full of things or that embarrassing moment when your parents come to get you instead. So if you want to make sure that your personal items are not in the way at your parents' house or that they're not left in an insecure and empty student house over the summer then self storage may really work for you.
So if any of the above examples sound useful to you then self storage may be just what you're looking for. With flexible access periods and secure storage sites, you can retain easy access to your items while still knowing that they are safe and sound at all times. Most companies offer a range of short and long-term contracts and will be happy to help you find a deal which suits your needs.