24

Feb 2015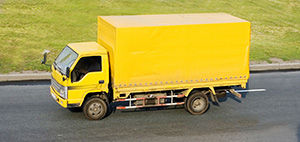 The home is a busy and dynamic place where things are always going on. People will be coming in and out, new items will be brought it, it will be redesigned and more. It is the hub of our life and so should accommodate everything we need. It should look and feel as we like and have the necessary features. Keeping the home in check will require a lot of work as cleaning, decorating and more have to be performed. Sometimes though, the home can fail you because of its lack of space, its untidiness and more. You can be overwhelmed with objects in the home that can hinder what you need it for. If you face such obstructions with your home then you should consider local storage services.
A self storage unit can bring many benefits to your life. Having access to a secure spot to place items can allow you to get things out of the way and keep items safe. If you want to get old items out of your home, you want to create space, you need to keep goods safe during certain periods, you want a spot where you can place any item, etc, then it is what you need. Storage units can be used as you need and will be able to make life easier when you move, decorate, are on holiday and much more.
Your storage space will be provided by a local firm in the area. These can differ from each other so looking into each is imperative. Each should be able to offer a secure spot that you can use, as you need. It should allow you to place any of your goods in it as you like, let you visit it at any time, supply indefinite hire, and more.
There could be several firms in your area so you should look into each in detail. Yellow pages, local listings, newspaper, websites, search engines and more should all be useful in finding what you need. Make note of each firm and look for reviews, comments and ratings. Call all firms you consider to find out more firsthand. They should give you all the specific details you require and offer free quotes so you get good deal.
The storage facilities that house the unit you consider should place security as a main priority. You do not want to leave your belongings far away from you and for them to be at risk so look for firms who can guarantee the wellbeing of your items. Each firm should have a secure storage facility that has fences, cameras and alarms in place. There should be security guard patrolling the area at all times, so that no intruders could ever access your goods.
The storage unit itself should come in variety of types and sizes. This way you can find the one most suitable for your needs. Being able to access it at any time or day is vital so you can retrieve, drop off or check goods whenever you desire. Various extra features such as lighting, electricity, access ramps, heating and cooling, etc should be available if necessary. Only you should ever have the key to your unit.
Using your self storage rooms effectively is important. How you arrange your goods should be taken into consideration. Place larger items at the back and smaller items at the front, with lighter objects on top of heavier ones. You should also try organizing things by how useful they are, with items you will more likely need towards the entrance. Adding cupboards, shelving, cabinets, etc should allow you to keep everything organised and safe.