01

Oct 2015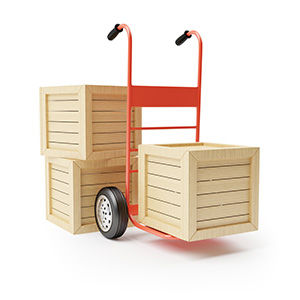 Self storage units are great for people who need to de-clutter their homes or offices on a budget. It is a cost-effective way in which to free some much needed space in the home but what you might not know about self storage are the various ways in which it can help to make your life easier and stress free.
1. Moving Furniture and Larger Items
Storage units are ideal for storing your home furniture that you no longer have enough space for. Most storage companies offer a removal service which means that all of the heavy lifting will be left to someone else. A man and a van service is also a great option to move your things into your rented unit. This method of storage is beneficial to the homeowner because it instantly frees space and reduces the amount of clutter in your home.
2. Moving House is Made Simple
If you find yourself moving house and are in need of a place to store some of your possessions that you will not be taking with you in the removal van, then a self storage unit will be just what you need. You can store your things for as long as you like because most storage companies offer both a short and long-term solutions to their customers.
3. Store Stock and Equipment
For business owners, self storage can be a real life saver. You can store all of your stock in your unit which is a great option for companies who will be undergoing a lot of deliveries and have run out of office space to store such masses of stock and equipment. Small removals such as stacks of paperwork and files can also be stored in self storage whilst larger items can be stored in warehouses. Having a space to store stock means that your business can expand more quickly as the possibility to increase your customer base is seriously heightened thanks to the use of storage units.
4. Run a Business from your Unit
Many people rent storage units for the sole purpose of running their business from the unit. This may sound strange at first, but it has actually become quite a popular use for these units. Some people teach various classes such as kickboxing from a rented storage space whilst others use the room as a small work office. This is a great option for people who have limited space at home and are in need of a room where they can get their work done without any distractions or annoyances.
5. Travel Lightly
One of the most popular reasons why people are in need of self-storage is because they plan to do a lot of traveling and can no longer bring their possessions along for the ride. Self storage offers people the opportunity to house their things whilst they are out of the country which means they can relax knowing that their things are safe and secure in their unit.
6. At-Home Office
If you have kids and would prefer to work from home then it may be worth considering renting a storage unit in order to free enough space for an at-home work office. This is a great option for parents as they can keep an eye on the kids whilst getting their work done at the same time. Office removals can be tricky but hiring a man with a van will ensure that all of your office furniture and supplies arrives at your home safely.